Did You Know / Questions to Ask
As owners of Twin Palms Exuma we strive to provide our renters with the best vacation experience.  We do this through offering a clean, quality home with modern appointments and the best location.  We also keep our renters happy by providing educating them about Exuma and vacation rentals.
*NOTE: When booking vacation, make sure you ask if the property is ocean view or ocean front? We are ocean front, which means we are directly on the ocean and not just a view.
*Note: A deposit of $2000.00 USD will be charged while booking. An amount of $1850.00 USD will be refunded after completion of your stay, $150.00 USD is deducted as maintenance charge.
---
Below you will find some general information about the island and questions to ask  when booking a vacation rental in Exuma.
Homes on February Point do not have beach front but have cliff and rocky shorelines. February Point community has a small beach stretch shared with all of the residents.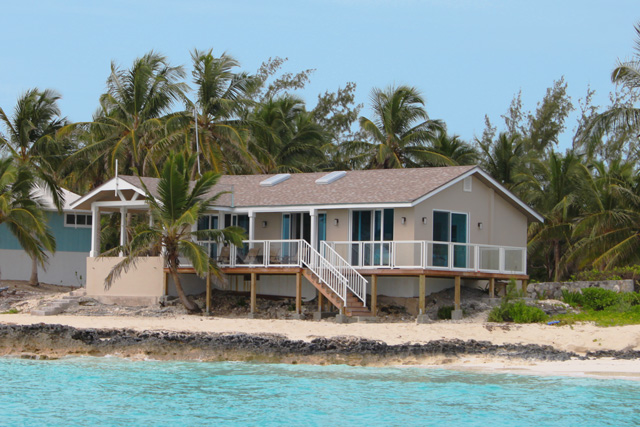 Most rental properties on the island do not have direct beach access or are situated very far from the airport and main shopping district in George Town.  Each Landlord should be able to provide with a map of the island indicating exactly where their rental property is in relation to the airport and the main shopping district of George Town.  Night driving is a problem on the island for non-residents as you are driving on left side of the road and there are no street lights to illuminate the way. Be sure to pick a location that requires minimum driving.
Life jackets, snorkeling equipment, beach towels and TRX workout equipment are included on the property.
Be sure to inquire what is included.
---
Most real estate transactions for beachfront properties takes place on Tar Bay as it is rated one of the top on the island with easy access to local amenities. For further details please contact Coldwell Banker.
Comparable Rental homes: Twin Palms rents from $645 USD per day.  $3995 USD per week.
We're located next to Bougainvilla House where the celebrities stay for $30,000 a week. 2 homes that are within walking distance:
Nemo House- Exuma Daily Rate – $1,200.00 USD Weekly Rate from $6,300.00 USD
Lady Blue: Daily Rate – $929 USD Weekly from $8000 USD
---